Cead Mile Failte!
One Hundred Thousand Welcomes!
Welcome to the home page of the Irish American Club of Kalamazoo!
The Irish American Club of Kalamazoo is a non-profit 501 [c] [3] organization that is the proud sponsor of the annual St. Patrick's Day Parade in Kalamazoo and the annual Kalamazoo Irish Festival which benefits Loaves and Fishes of Kalamazoo.
THE IRISH AMERICAN CLUB OF KALAMAZOO NOW NEEDS YOUR HELP….
For the past 14 years the Irish American Club and nearly 200 volunteers have worked tirelessly to bring Irish Fest to Kalamazoo, a two day celebration of Irish and Celtic music and culture during which nearly a ton of food was collected for Loaves and Fishes this year alone!  Presenting Irish Fest to this community has been a labor of love and an opportunity to share a culture we hold dear to our hearts and has allowed us to donate a portion of the proceeds to Loaves and Fishes as well as to fund the annual St. Patrick's Day parade.  Over the years we have been able to bring this event to Kalamazoo with the help of generous sponsors and for a minimal entry fee, but, despite our best effort, we won't be able to move forward with Irish Fest 2015 unless we can raise $10,000 by January 31st, 2015.
If you would like to see Irish Fest continue and would like to contribute to the cause, you may donate via this web site through Pay Pal, by hitting the donate button on the right of this page or if you would like to send a check, please mail to: The Irish American Club of Kalamazoo, P.O. Box 19231, Kalamazoo, MI  49019
With a little bit of Irish Luck and with your help we can reach our goal of $10,000, but if we don't, all donated money will be used to pay 2014 expenses and once that is accomplished the rest will be donated to Loaves and Fishes.  Thank You.
 Our monthly club meeting and program will take place at Theo & Stacy's Restaurant, 5225 Portage Rd., Kalamazoo, MI. Dinner begins at 6:00 P.M, meeting at 7:00, program at 7:30. Program will be announced in next month's newsletter.
Upcoming events:
January 19: Irish American Club Meeting. Theo and Stacy's Restaurant, 5225 Portage Rd, 6:00 p.m.
---
January 24: Save Irish Fest at Gallagher's Restaurant in Kalamazoo!

12:30 – 1pm Erin Quinn School of Dance
3pm – 3:30pm Erin Quinn School of Dance
4:30 – 5:30 Bog Road
6pm – 7:30 Whiskey Before Breakfast with Erin Quinn School of Dance
50% of all food and liquor sales will be donated to Irish American Club. Come join us!

---
*15th annual St. Patrick's Day parade
March 14th, 2015  Downtown Kalamazoo
*15th annual Kalamazoo Irish Festival
Arcadia Creek Festival Place, Downtown Kalamazoo to Benefit Loaves and Fishes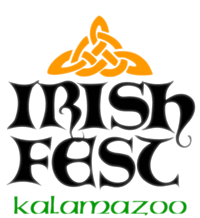 ---