Cead Mile Failte!
One Hundred Thousand Welcomes!
Welcome to the home page of the Irish American Club of Kalamazoo!
The Irish American Club of Kalamazoo is a non-profit 501 [c] [3] organization that is the proud sponsor of the annual St. Patrick's Day Parade in Kalamazoo and the annual Kalamazoo Irish Festival which benefits Loaves and Fishes of Kalamazoo.
An update on the Save Irish Fest event at Gallaghers:
On January 24th Gallagher's sponsored a fundraiser for Irish Fest. The event which included performances from Bog Road, Whiskey Before Breakfast and Quinn Irish Dancers was well attended and because of the support of the community over $3,300.00 was raised!
A heartfelt thank you especially to Gallagher's, and to Bog Road, Whiskey Before Breakfast, Erin Quinn School of Irish Dance, Celtic Seasons, Liam the Extra Large Leprechaun for their support with this event!
The Irish American Club is happy to announce that there will be a 2015 Irish Fest this June 26th and 27th and we are so very thankful to all those who donated money to make this possible.
Good News about 2015 Irish Fest!
---
Monthly Club Meeting
Our next monthly club meeting and program will take place February 16 at Theo & Stacy's Restaurant, 5225 Portage Rd., Kalamazoo, MI. Dinner begins at 6:00 P.M, meeting at 7:00, program at 7:30.
*15th annual St. Patrick's Day parade
March 14th, 2015  Downtown Kalamazoo
*15th annual Kalamazoo Irish Festival
June 26-27: Arcadia Creek Festival Place, Downtown Kalamazoo to Benefit Loaves and Fishes
See Our Events Page for More Upcoming events!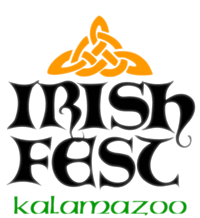 ---